We act as a strategic partner with our clients instead of simply as a manufacturing vendor. Hi-P strives for long-term client relationships that create synergies of expertise, knowledge, security, and adaptability. We're committed to meet or exceed expectations in quality, service and delivery, for absolute client satisfaction that will drive exciting gains in their market share and corporate profitability.
Security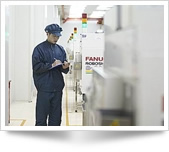 In partnership with our clients, Hi-P aligns innovation with keen business strategy. We utilize the ESI (Early Supplier Involvement) approach to each client project. Hi-P remains committed to enforcing the highest level of confidentiality at all levels—from the project management, sales and technical teams to the factory. We work with clients who lead their respective markets and who have high supplier expectation levels. To exceed that expectation, our leadership form a security team to put emphasize on our regulations and process control with proven track records.
Supply Chain
| | |
| --- | --- |
| | With cross-industry expertise and developed analytic tools, our supply chain management mission is to achieve competitive cost of materials, logistics, inventory control and cash flow by leveraging on strategic partnership with manufacturers, distributors and customers. We have EMS sourcing capability and commodity management including the mechanical parts, electronic parts and electrical-mechanical parts covering wireless, consumer electronics and computer industry throughout entire product life cycle. We are committed to deliver the right product with right quantity and right quality to the right place in the right time and, at the same time to optimize the total cost management. |
Quality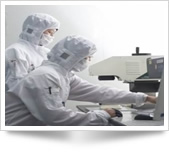 Building on the pillars of our corporate culture, cohesive teamwork and focusing on technology and continual improvement, Hi-P Industries strives to achieve absolute customer satisfaction, gain market share and increase profitability. Through the fostering of employee growth and a harmonious and safe environment, the development of partnership with suppliers, and the commitment to meet or exceed expectation in quality, service and delivery, we contend to add value to our customers.