Tooling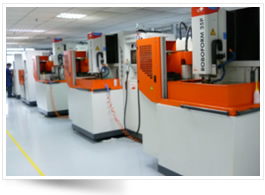 Our clients receive unique competitive advantages when working with Hi-P because of our long history in metal forming and injection mold making. Our expertise associated with tooling as a core competency is yet another value added proposition that we offer. We pride ourselves on reliability and overall performance. Our collaborative process and ability provide our clients with manufacturing information in a responsive, accurate manner.
Molding
From plastic injection to double and triple shot, to metal and glass insert molding with tools made with our vertical integration business model, we service a variety of industries, including: consumer portables and electronics, personal care and grooming, industrial, recreational, medical device, and more. We offer exceptionally precise mold designs combined with best-practice manufacturing techniques that meet and exceed customer expectations.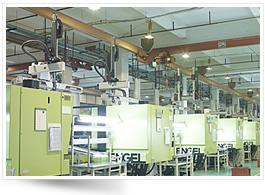 ● High precision and cavitation molding
● Double & triple shot molding
● Insert molding
● Glass insert molding
● Thin wall high speed molding
● In mold decorative molding
● In mold labeling molding
Stamping
Hi-P delivers custom cosmetic and precision stamping components for a wide variety of products and industries. By providing metal stamping/forming along with our full range of plastic molding expertise, our value proposition is among the best in the industry. We offer a unique combination of capabilities that allow us to blend numerous technologies in-house for the highest reliability at the most competitive cost possible.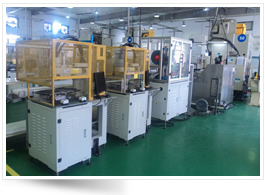 ● Progressive Tool Making
● Various Components
● Thin Wall
● Precision Forming
● Deep Draw
● Spot and Laser Welding
● Chemical Etching
● Anodizing

Metal CNC
CNC turning, milling and grinding are the foundation of our metal process. For years we have been investing in the latest CNC machining centers, we have reached the capacity of 2000 units in house. Our 3-4 axis CNC equipment can provide you with custom form drills, taps, and reamers to your specifications based on drawing or samples. Our dedication to mastering new equipment has enabled us to increase efficiencies, meet deadlines and improve your bottom line. We provide metal CNC product scope cover: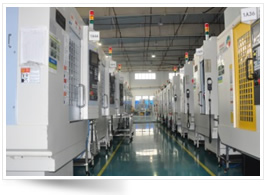 ● Aluminum
● SUS
● Stainless Steel
● Aluminum
● Copper
● Special Metal
Surface Decoration
What separates Hi-P from the rest? We offer an extraordinary pallet of decorating options and leading edge design techniques to incorporate into your final product. Our company has made substantial investments in manufacturing technology to deliver a higher level of product design innovation, design flexibility and quality that helps to reduce overall costs for our customers.
Plastic Decoration
● Spray Painting
● Pad Painting
● Heat Transfer
● Laser Etching
● Electro Plating
● In Mold Decoration
● In Mold Labeling
● NCVM
● CNC
Metal Decoration
● Complex 3D Deep Draw Cosmetic Metal Stamping
● Cutting Edge Single and Multi-Color Anodizing
● State-of-the-Art Surface Finishing with the Latest Materials
● Physical Vapor Deposition (PVD)
● Electrolytic Deposition (ED)
● Chemical Etching
● Digital Printing Over Complex Geometries and Multiple Materials
● NCVM/TNCVM
● Diamond Cutting
● Hairline Finishing
● Anodizing